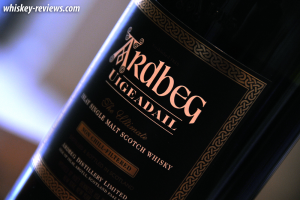 There are certain things in life that you either "get" or "don't get".  If you get it, everyone else who gets it gets you.  But if you don't get it, you don't get the people who do get it.  Get it?
What I'm alluding to here is the brotherhood between whiskey drinkers.  Although this seems like a silly concept, it does in fact exist.  Assuming you are a whiskey drinker (and that you do "get it"), consider your experiences at the bar, at the liquor store, or at a party.  Oftentimes, the beer and vodka imbibers, or the dreaded bottled water drinkers, outnumber the rest of us.  When you're not keen on the aforementioned options, you can feel a bit alone.  But alas – once in a while you'll find a like-minded individual who prefers the old aqua vitae over everything else.
Over the weekend, I was on a business trip to San Antonio.  After a long day of meetings, my boss and I ended up at the hotel bar with a bunch of other people in town for the same conference.  I hear people shouting to the bartender "Coors Light!", "Gin & Tonic!", "Chardonnay!"  I feel a little out of place, but I order the Macallan 12 Year Old.  About twenty minutes pass, and a man walks up next to me to get another drink.  The bartender asks, "Another Macallan?"  The man nods, and receives his drink a minute later.  I tell him that I too am drinking the Macallan, and there is an immediate connection established between us.  We say "Cheers!", clink our glasses together, and talk for a few minutes.  I'm not saying I made a lifelong friend, but we had a momentary bond that nobody else in that bar could claim.
Have you ever experienced a whiskey brotherhood?
-Ryan