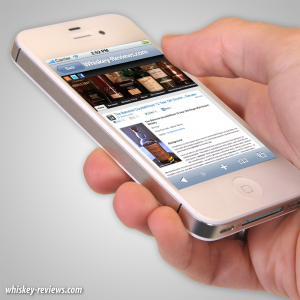 You're reading this blog, right?  At this point, I can only assume that you have a computer and/or mobile device connected to the internet.  And, I would also have to assume that you are human and possess the ability and instinct to communicate with other human beings.  Perfect!  Now let's get social…
Individuals who enjoy whiskey for more than its alcohol content can seem few and far between (at least in my circle of friends and acquaintances).  But, there are plenty of us out there, and most are pretty vocal.  I chance upon new blogs almost daily (even one today where this blog was mentioned in the comments) and I notice more and more "unique visitors" to my blog searching for increasingly interesting topics ("Ardbeg tastes nasty" is probably my favorite search term to land on my blog).
So let's start getting more social!  Let's comment on each other's posts, challenge each other to expand horizons, compliment and provide constructive criticism at the same time, and get the word out about whiskey.  Heck, let's get out from behind our computers and start organizing meet-ups – I'm still shocked at how many whiskey bloggers/enthusiasts are in the Philadelphia area like me.
Let's follow each other's Twitter accounts, "like" each other on Facebook, and subscribe to each other's YouTube channels.  Let's use our blogroll to promote other blogs – we're not doing this to compete, we're doing it to collaborate and share ideas.
Let's get social and continue to expose the world of whiskey to everyone around us.
-Ryan