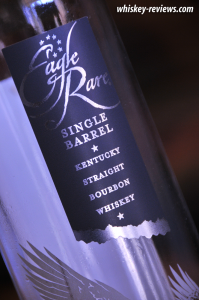 There are a fair amount of terms and industry jargon relating to whiskey that can be a bit confusing despite their attempt to simplify things.  "Small batch" and "single barrel" are two of those terms, often being mistaken for the other, or something completely different altogether!  Let's get it straight right here and now.
Single barrel is easy.  Picture one barrel of bourbon.  Now picture an empty bottle dipping into the barrel and filling up with bourbon.  Put a cork in it, that's single barrel.  In other words, single barrel whiskeys are those in which the contents inside the bottle come from, you guessed it, a single barrel.  Whereas many whiskeys will take the contents of many barrels and mix together to ensure a consistent product, single barrel whiskeys can be (slightly) different from bottle to bottle.  Some examples of single barrel whiskeys are:
Small batch is just as simple, although maybe not as clear-cut.  To be considered small batch, a whiskey must come from a limited number of various barrels.  Rather than one barrel (single) or thousands of barrels (think Jim Beam or Jack Daniel's), small batch whiskeys might be blended together from 10-50 barrels.  Examples of small batch whiskeys include:
So there you have it.  Pretty simple, eh?  Now you are a single barrel / small batch expert.  Go forth and educate!
-Ryan