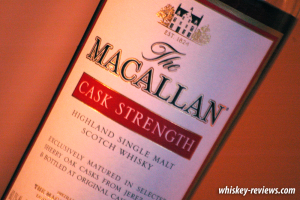 I wrote a post a little while back called "The Truth About Proof", which (if you read it) would lead you to believe that more alcohol means more flavor.  But, in my opinion there's much more to it than that.
Considering that very few, if any, whiskeys are extracted from the cask at the standard 40-45%, the contents of your bottle are watered-down.  Often this is because that range is the most acceptable to the human tongue.  And let's face it, most of the people drinking whiskey are not connoisseurs; rather casual drinkers.  One part 80 proof Jack Daniel's plus two parts Coca-Cola and a handful of ice is just the right alcohol level for the majority of people.  I'd put that at somewhere around 10-14%, but I wasn't a math major.  Now let's pretend that we want to keep our alcohol content in that same level, but we are going to use Old Grand Dad 101.  We may change the equation to half a part whiskey (imagine seeing that in a recipe!) and two parts Coca-Cola, with a handful of ice to keep things cool.  Again, I'm sure my math is way off, but you get the point that less whiskey is effectively achieving the same results.
Now let's pretend that none of us are all that sophisticated, and we're only drinking whiskey to get inebriated (I'm sure none of my readers can relate to this).  I'd venture to guess that a bottle of Booker's would last quite a bit longer than a bottle of Evan Williams.  You'll pay a premium for the higher proof whiskey, but you'll get much more mileage out of it.
I happen to believe that quality and flavor are far more important than proof.  But, I do get conflicted as I typically enjoy higher proof or even cask strength whiskeys more than their standard brethren.  What do you think?
-Ryan